About Rosenberger Construction
Rosenberger Construction is recognized for breaking new ground and bringing innovation to the market. As an award-winning leader in tiltwall warehouse and manufacturing projects, our extensive portfolio includes six story tiltwall office buildings.
But if that's all you know us for, you're missing the rest of the story.
Since 1991, we've built 38 million square feet of speculative and build-to-suit projects, including industrial warehouses, commercial office buildings, clinics, retail space, churches, recreation centers, and other commercial structures.
Inspired by your vision, needs, and goals, we're working on the next big idea right now.
Let's build the future together.
Strong relationships are at the heart of everything we do. Innovation can lead you into the future, but it's great relationships that will take you even farther. From concept to ribbon cutting, you'll work with a professional team invested in your success. Every project is led by an executive partner who's just as invested in your project as you are.
Specializing in TiltWall Construction
There are many ways to build a commercial building, but tiltwall construction offers numerous benefits including speed of construction, economy, sustainability and design flexibility. Tiltwall construction combines efficiency and precision with the durability and strength of reinforced concrete. This is a proven system in which concrete panels are poured on-site and assembled using cranes. The tiltwall method enables quick and easy construction while also creating visually appealing structures that last. Overall, tiltwall construction requires less material and labor, resulting in lower construction costs.
"Regardless of the construction method, everything we do is built on the same foundation: quality, continuous improvement, efficiency, safety, integrity, and trust. Our timeless values set us apart and  bring us closer to our clients — helping us deliver successful projects that exceed expectations."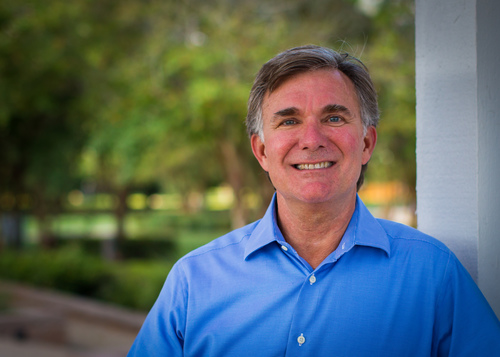 Allan Dodge
President of Pro-Citrus and Foremost Fresh Direct
"Rosenberger is a company you can trust. They have done a phenomenal job completing my project. The work provided was efficient, equitable, and professional. Their team did an outstanding job communicating and always followed through with plans."
Jim Casey
Trammell Crow Company
"I would like to thank Rosenberger for delivering the Home Depot building in Park 8Ninety in the compressed time frame you were given. I heard plenty of positive remarks about the job Rosenberger did, and I was glad to hear them! We appreciate the long and positive relationship with you and your team, allowing us to deliver for tenants and investors."
"Rosenberger Construction exceeded our expectations when it came to value engineering. The Rosenberger team worked with us and our architect to make real time decisions to keep our project on track and within budget throughout construction. It was a true pleasure working with a company that cares as much about your building as you do."
Jeffrey Brown
Powers Brown Architecture
"Powers Brown Architecture is privileged to have shared such a successful relationship with Rosenberger Construction for more than 17 years. We have been partners on nearly 10 million square feet of tilt wall office and industrial projects ranging from single-story to highly innovative six-story office buildings; speculative warehouse facilities; and a variety of build-to-suit projects delivered via both design-build and design-assist. Rosenberger has always supported our belief that innovative design concepts can be delivered in an efficient and economical manner."
Micah Simecek
Studio Red Architects
"Working with Rosenberger Construction brought significant value to our project. The quality of their execution exceeded the expectations of the client and satisfied the intent of the design with excellent precision. A true team player, their management of resources and understanding of the industry was paramount in the project's success."
"The professionalism, resourcefulness, and attention to detail exhibited by the Rosenberger team was truly commendable, and helped make the project both remarkable and rewarding."
Rosenberger Construction would like to extend a warm welcome to Will English and Stone Phillips. Will is joining the Houston office as a Project Manager and Stone
Read More →